A 3-part series on how to get through the holiday of love, all by yourself
Valentine's day in 2021 is going to be filled with more love, connection, and intimacy than you thought. Single or not, the Chekmate team knows how this particular day can hit differently for some and we've got a few proven bits of advice to turn this day around if you're dreading it.
If you're currently single, feel lonely in a relationship, or if you're separated from your SO on Valentine's day, this 3-part mini blog series is for you.
Who's got time for self-pity, loneliness, or questioning life decisions? Not you! If you made it through 2020 you can certainly make it through being single on Valentine's Day. But there are a few things to do and not to do that can make it easier and maybe even….enjoyable? 👀
Limit Social Media
If cute, cuddly, chocolatey, flowery pics of lovers are going to feel like a dagger in the middle of your chest–avoid social media on Valentine's Day. The gram is especially known to be flooded with cheesy hashtags and over-hyped romanticism. If you know your sweet little heart is too fragile to handle that today, spare yourself and get your dopamine hits from picking up a book, binging a TV show, or watching drama channels on Youtube. Keep your phone away from your desk or usual arms-length.
Virtual Group Date
We love, love. But sometimes there really is nothing better than kickin' it with the homies. Grab your favorite wine, put on some 90's R&B, and chill with your day ones. It's less pressure than a first date. You'll laugh about your exes, reminisce on surviving a near apocalypse, and manifest next Valentine's Day with your soulmate. Good friends have a way of making an awkward day, light and fun.
It's Just Another Day
When it comes down to it, February 14th is just another day. The meaning it holds is all up to you.🙃 Choosing to ignore it is totally acceptable.
Treat Yourself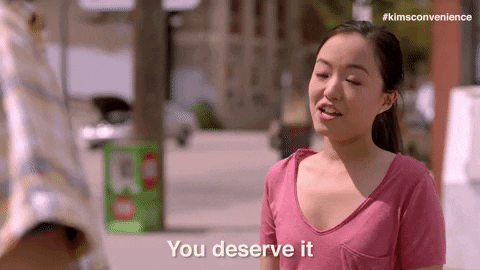 Don't care how cliche' it is. If being alone this year feels extra tricky, you're going to treat yourself a little extra special. Besides, dating specialists agree that when we know how to date ourselves, it makes dating others significantly easier and more fulfilling. Figure out what you'd want your SO to do for you on Valentine's Day and do it for yourself.
Practicing that level of self-love is going to do a lot more for you than get you through a lil holiday.
Remember that Being Single LEGIT isn't the Worst Thing (especially this year)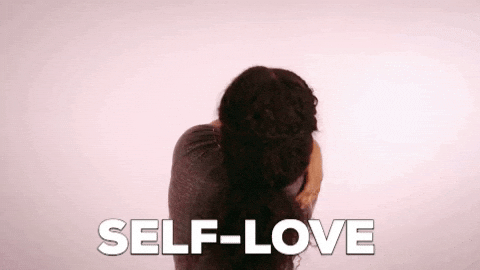 Not to be brash, but being single on Valentine's Day isn't the worst thing. You're single for a reason and made a decision to stop wasting your time, emotions, and energy on people who aren't at your level. Being single can be a sign that you're discerning. You want more than arm candy or someone to bring you flowers.
Celebrate where you're at, understand that you won't be single for much longer (unless you want to), and find joy in the here and now.
Happiness is a choice. It doesn't come from a relationship or a holiday. It's the little spark of peace that you carry inside with or without someone by your side.
We touched on it a bit here, but in part 2 of your 2021 guide to being single on Valentine's Day we dive deeper into how you can make this day significant all on your own and discover the #1 activity singles will be doing this Valentine's Day.